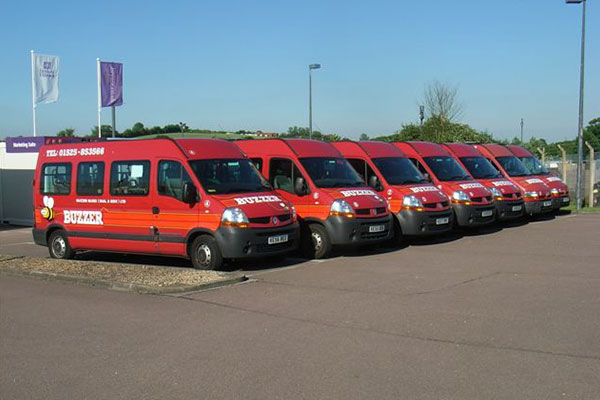 Buzzer Buses is a charity that exists to help people who cannot use regular public transport services through age, disability and other issues or where there is no suitable public transport service available. Our service is individually tailored to suit members' needs and is friendly, reliable and punctual. Our members tell us that by using the highly-rated Dial a Ride service provided by Buzzer Buses, they are able to maintain a level of freedom and independence that would not otherwise be possible and that by using the Buzzer they avoid isolation and social exclusion.
Dial a Ride is our main service – this is an individually tailored pre-booked transport service to and from your door. Registration as a member is required before using the service, this costs just £10.
Our members use The Buzzer for medical and dentist appointments, shopping trips, to attend day centres, leisure centres and clubs, to meet friends for coffee or lunch, to visit the hairdresser and a range of other purposes.
"I am a disabled pensioner in my mid 80's & rely solely on the Buzzer Bus to go shopping, doctors, chiropodist & hairdressers, approx 3 times a week as I live alone. I enjoy the lunches and outings especially as I make new friends and get out and about. Without Buzzer I would be confined to the house, isolated and very lonely. I know many people like myself would feel the same. "