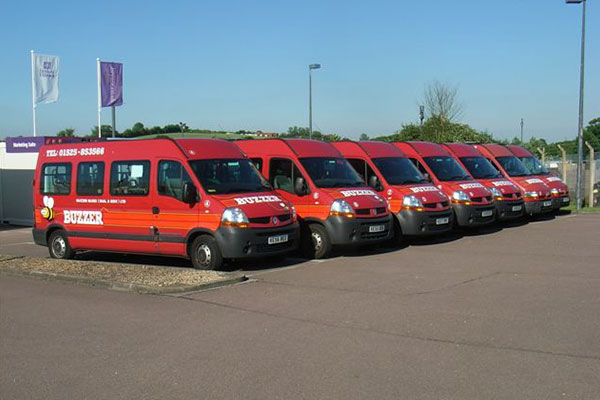 MiDAS is the minibus driver awareness scheme, a training course set up by Hampshire County Council and administered by the Community Transport Association to improve and regulate driving standards amongst minibus drivers.
Buzzer Buses (Dial a Ride) Ltd have their own Driver Assessor Trainer (DAT) who can provide induction or refresher training for people driving minibuses in a voluntary or employed capacity.
Training consists of a classroom based theory session where candidates receive instruction in legal issues, health & safety, safe transportation of wheelchair users and assisting people with other disabilities as well as specific MiDAS topics such as 'defensive driving'. These sessions are normally run on a Saturday that is convenient to prospective participants and the DAT and take place at the Buzzer office, 31 New Road, Linslade, Leighton Buzzard, Bedfordshire.
Subsequent to successful completion of the classroom session, candidates will then have an on the road driving assessment with the DAT at a pre-arranged time during the working week. This will involve putting some of the techniques discussed on the classroom day into practice as well as being a general assessment of driving a minibus in everyday situations.
As Buzzer Buses use fully accessible vehicles, we recommend the accessible MiDAS course which currently costs £80.00 per person.
Buzzer Buses also provides PATS training for Driver and Passenger Assistants.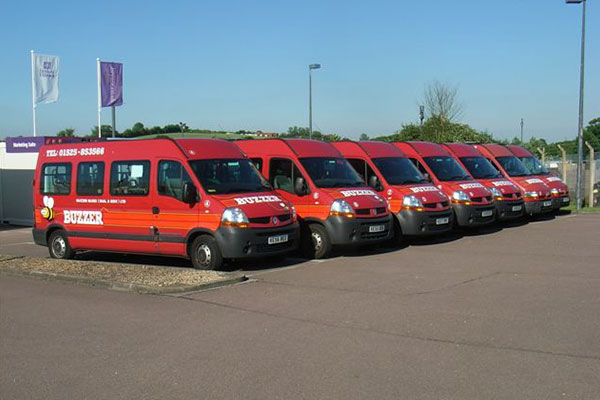 For more information on your flexible ride contact us today