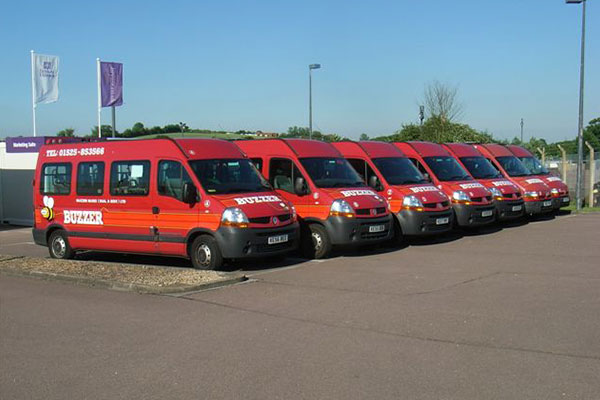 All our vehicles are specifically designed and built to assist people with mobility difficulties and are wheelchair accessible via a hydraulic tail lift. Each bus is easy to access via with fold down steps and handrails to the side. The buses have appropriate illumination and lap and diagonal seat belts on each seat.
"The Buzzer is my lifeline. It means I can go out independently. My family know I am safe because I get dropped door to door. I can get in and off easily because of the step down."
Our vehicles are operated under Section 19 permits issued by the Department of Transport and are regularly services and inspected for safety. Our vehicle maintenance contractor are approved by the Vehicle and Operator Services Agency (VOSA).